Bring your team together in the real world
We have all had enough of the couch office. With the borders slowly but surely reopening, it's time to dream again. Where will you take your team first?
Why go on a team retreat
If the past months taught us something, it's that remote work is perfectly doable. Whether you're a super agile team or one that prefers asynchronous workflows, you've probably realised that an office in the traditional sense might not be necessary.
But let's face it: even remote teams always reach peak performance when they come together.
Team spirit goes up, productivity skyrockets, creative juices are flowing, team motivation is on the rise and communication is as fluent as ever.
Add a beautiful sunny location to the mix, top it up with work-ready, team-friendly accommodation, and you're all set for some of the most productive time of the year.
Organising a team retreat has never been an easy task
The most common challenges include:
There's a better, stress-free way
Save 100+ hours
Research, plan and book everything with ease to save valuable time.
Stay on budget
Know the price for each venue without having to use RFP systems or inquire about it.
Search easily
Waste no effort on crunching through hundreds of unfitting places.
Remain flexible
Be ready for sudden lockdowns and other factors you can't control.
Peace of mind
Arrive rested and confident, having a point of contact if anything goes sideways.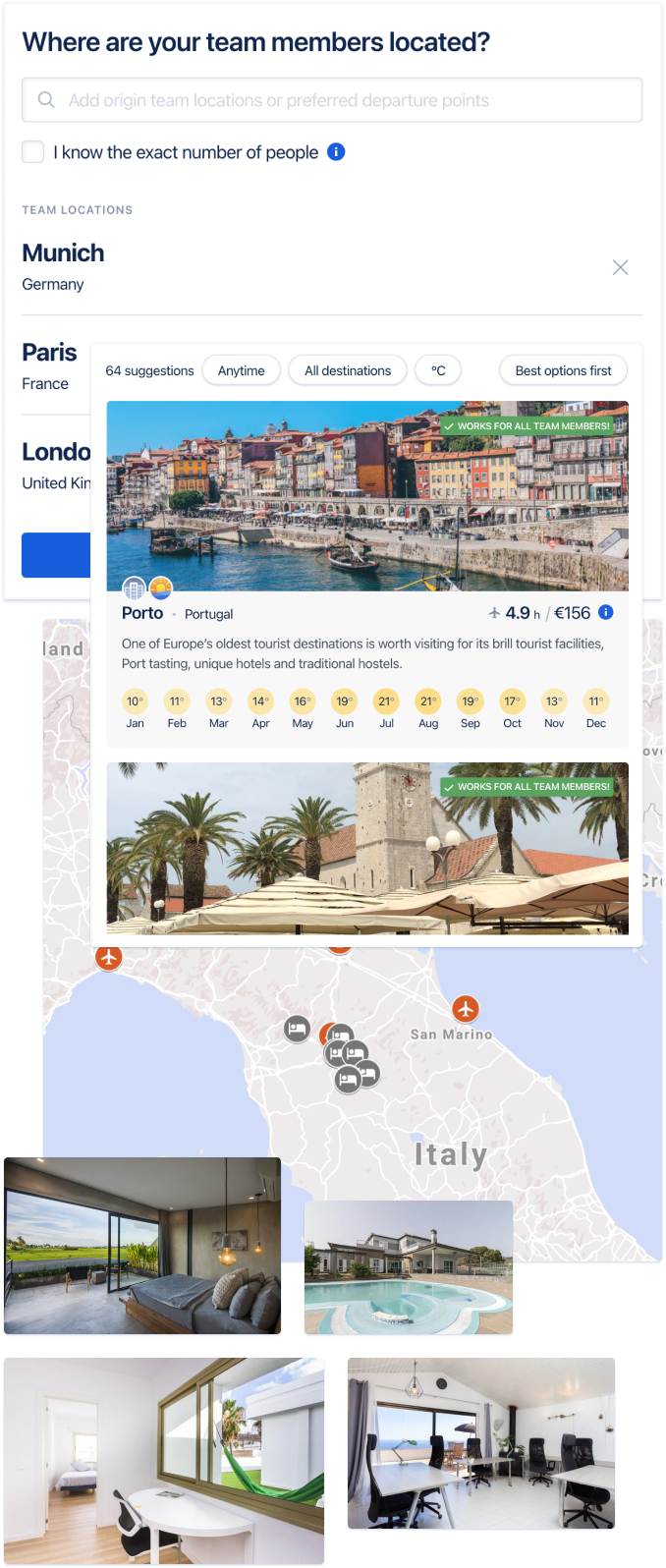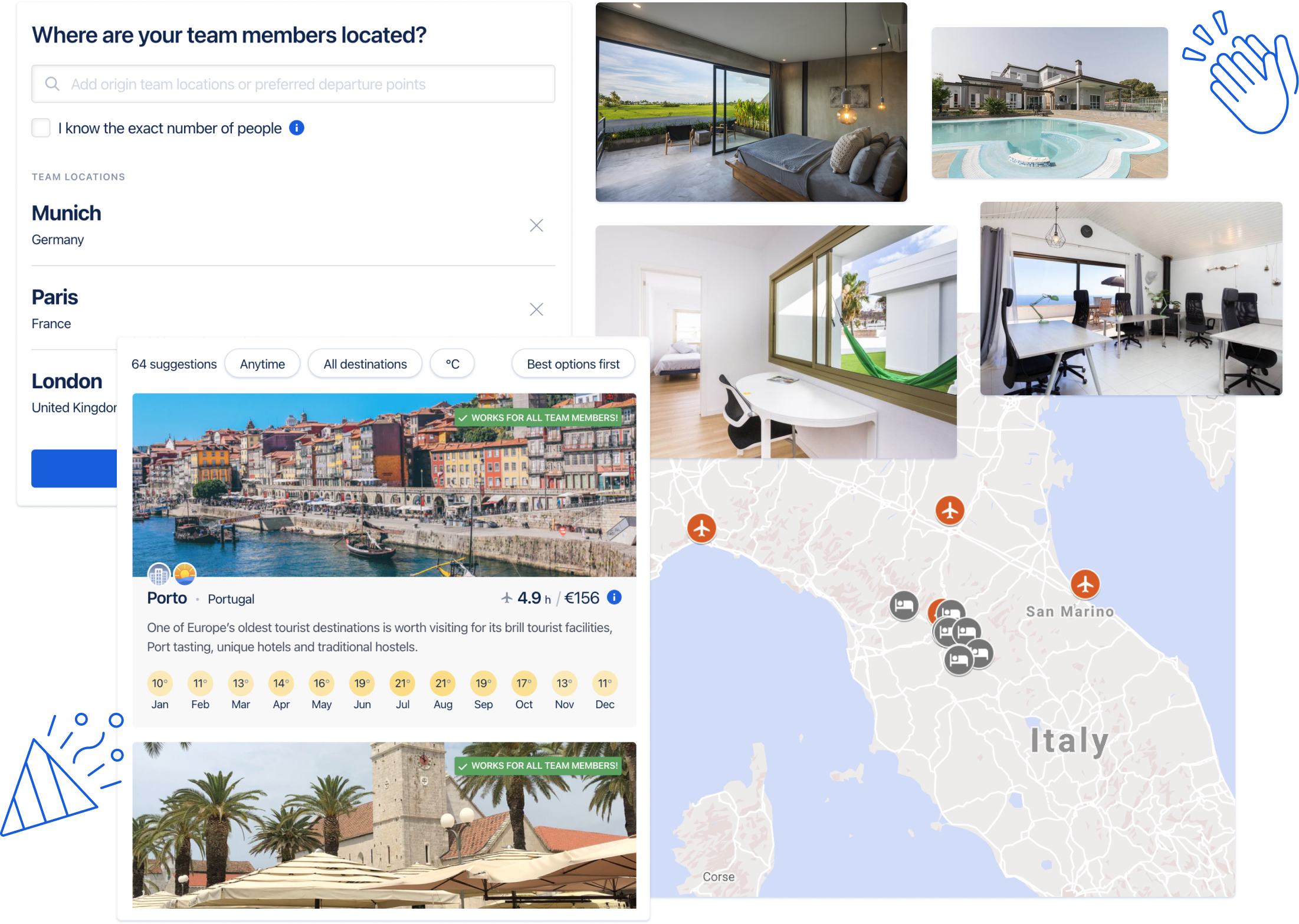 Why NextRetreat
Research, plan and book efficiently
Building a team retreat with NextRetreat means saving 100+ hours per trip. Team-ready venues speed up your research, booking everything from one place simplifies the purchasing process, and bringing your team into a nearby location unlocks more time for work and play.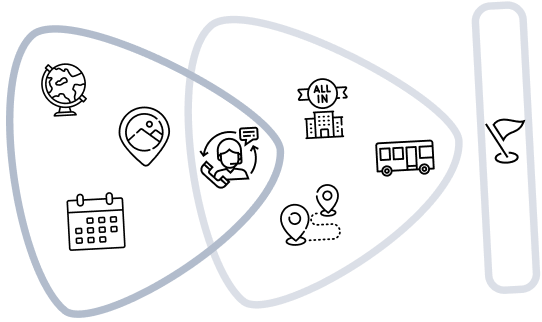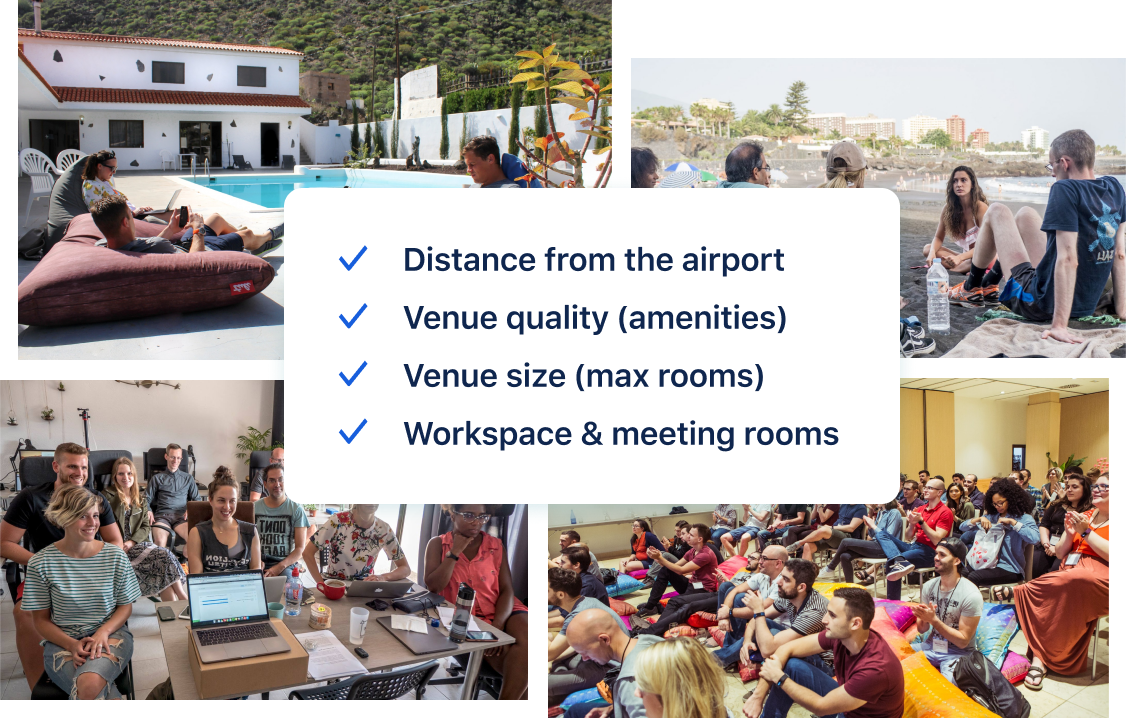 Venues designed with teams in mind
Waste no time on crunching through hundreds of unfitting places. NextRetreat puts teams first, so every venue you see could be The One. And booking it is always just a few clicks away.
Peace of mind and a helping hand
Last-minute change of plans due to things you can't possibly control? Our retreat specialists are here to help. No chatbots – just plain and simple human support when you need it.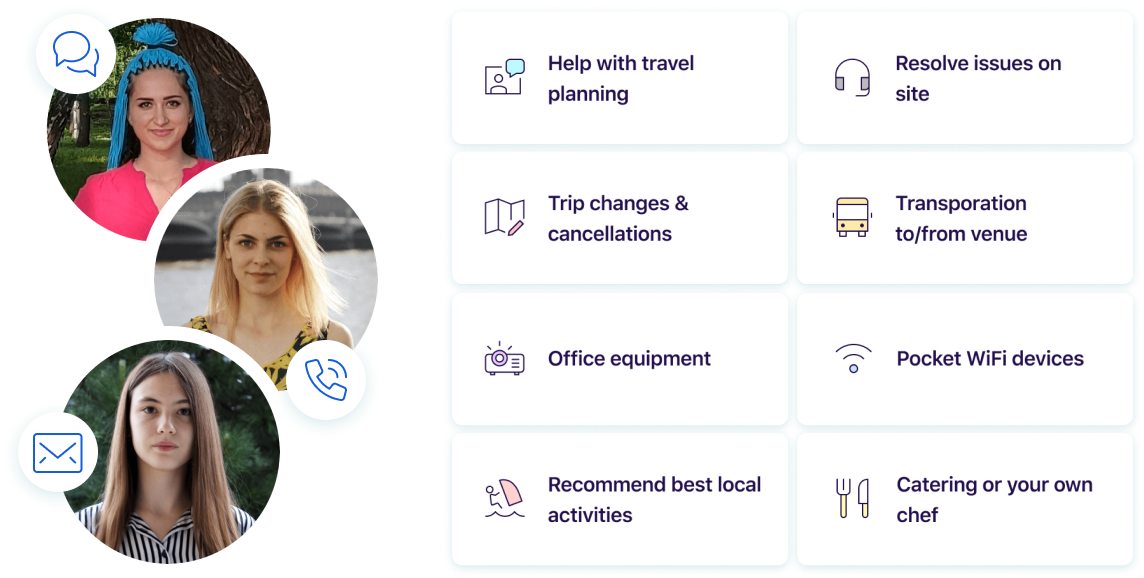 Compare NextRetreat to other platforms
Simply put, NextRetreat is the most efficient way for teams to get together in a new location.
| | | | | | |
| --- | --- | --- | --- | --- | --- |
| | | Self-organizing | Travel agencies | Business travel tools | OTAs |
| Designed for teams | | – | ✕ | ✕ | ✕ |
| Time-saving | | Time-consuming | Modest | ✕ | ✕ |
| Cost | Free | – | High | Varies | – |
| Contracts | No contracts | – | Required | Sometimes | No contracts |
| Curated venues | | – | – | ✕ | ✕ |
| Post-purchase support | | No support | | ✕ | ✕ |
Start planning your trip
Try NextRetreat App
They say the best things in life are free. So we made our retreat-building app freely available to every company with at least 10 team members. No tricks, no strings attached. After all we've been through lately, it's time to simply enjoy the time together with your team – and NextRetreat is our way to get you there.
Praise from our customers
Ken Weary
VP of Operations, Hotjar
"NextRetreat team took great care of us and made sure our company meetup involving 60+ people was memorable and hassle-free. During the event, they were always on site and providing loads of behind the scenes support. They did a fantastic job! I highly recommend them."
Vladimira Teskova
COO, TeskaLabs
"During the week we completed a project that would have taken three months. On top of that, we still found time to rest and had plenty of fun too! Quite simply, I have never experienced such efficient teamwork in my life. We recommend NextRetreat and will definitely come back!"